Sponsored by

Founded in 1999 by a team of highly experienced telecom and mobile telephony professionals, Cellebrite is a global company known for its technological breakthroughs in the mobile forensics and cellular industry. Building on its expertise in mobile data technology, in 2007, Cellebrite introduced a new line of products targeted to the mobile forensics industry.
Using next-generation extraction methods and analysis techniques, Cellebrite′s Universal Forensic Extraction Device (UFED) is able to extract and analyze data from more than 3,000 phones and mobile devices, including smartphones, mass storage devices and GPS systems.
In use by military, law enforcement, governments, and intelligence agencies across the world, Cellebrite′s UFED is the tool of choice for thousands of forensic specialists in police, Special Forces, tax fraud, customs, border control, and anti-terrorist investigations in more than 60 countries.
The pioneers in mobile phone to phone content transfer, today Cellebrite provides a complete range of solutions for the mobile retail industry, from stand-alone content transfer at the Point of Sale (POS) to Over-the-Air (OTA) mobile applications for subscriber content management.
With proven ability to impact sales of phones, upgrades, and services, Cellebrite customers include the world′s largest mobile operators and deployments by more than 140 major carriers and retailers.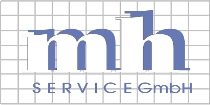 Founded in 1993, today the mh SERVICE GmbH is one of the leading providers for digital forensics (Computer Forensics).

Benefits from mh Service:
- Our own Hardware Development and Manufacturing Department as the only European IT Forensics Provider.
- An international certified Trainingcenter.
- Our own Laboratory for IT Forensics, analysis and examination, and provide you with Certifications of Expertise.
- 24/7 Special Teams for missions in the field for taking of evidence.
- Consulting in the field of digital forensics round off our offer.

As a Systempartner and Country representative for the marketleaders of forensic Hard- and Software, we provide you with the full product range from one source. Other successful fields are Portable-PC, High Availability Storage and Server-Solutions.